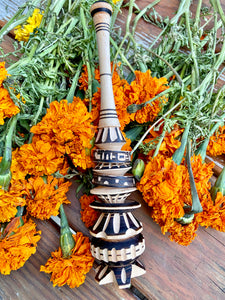 The molinillo is a traditional Mexican whisk, used to make frothy Mexican hot chocolate or cafe con leche.
Dip the molinillo into a pitcher, pot or mug and spin between your hands. The hand-carved wooden rings will do the rest. A great way to involve kids in the kitchen.
Beautifully hand-carved and burnt in Mexico State, Mexico.