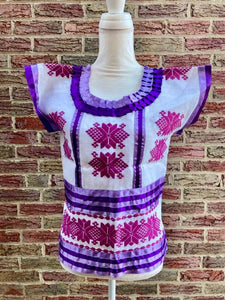 The iconic dress of the people of Huautla de Jimenez, Oaxaca, Mexico, this huipil features traditional embroidery over handmade cotton fabric and ribbon details.

Sized to a women's XS. One-of-a-kind piece.

The rounded ribons at the collar represent rainbows, clouds and sky. The vertical represent rivers and footpaths, and the horizontal lines represent the days of the week and the passage of time.