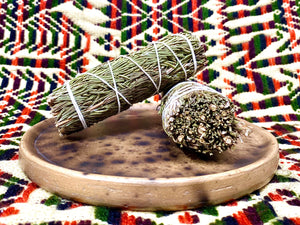 Spread peace and good energy through your home, office or other sacred space with this fragrant rosemary bundle.

Burning rosemary is believed to relieve anxiety and stress and bring tranquility to the place it's burned. Light the bundle anywhere, then extinguish and allow smoke to spread.

It has been part of prayer and ceremony across many indigenous cultures of Northern Mexico and the Southwestern United States, as well in some European cultures for centuries.