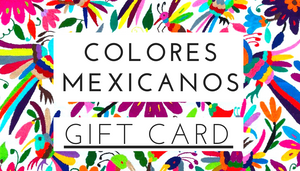 This Gift Card entitles its recipient to one of the most wonderful things on earth: Shopping with someone else's money!!
Use it to find a handmade Mexican treasure by one of the 50 artisan families who contribute to our store. Shop online, or in person at our Chicago location.

Every purchase directly supports the traditions of beautiful Mexico, from Oaxaca to Sonora and beyond.