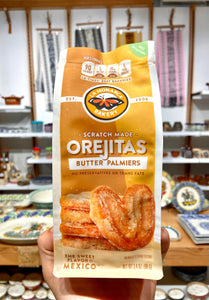 Crunchy, flaky, golden-brown orejita cookies are  a classic Mexican treat that goes great with coffee, hot chocolate or tea.
Made from simple ingredients: flour, butter, sugar and water.
La Monarca is a Latino-owned bakery based in Los Angeles, which donates a percentage of every sale to conservation efforts for the Monarch butterfly.